1.4 The TiDB platform architecture and landscape(TiDB 平台架构和全景图)
主讲人:
Liqi Geng(耿立琪)
R&D Engineer of PingCAP TP-Storage Team
Multi-Raft/Distributed Transaction
Part I: TiDB Core System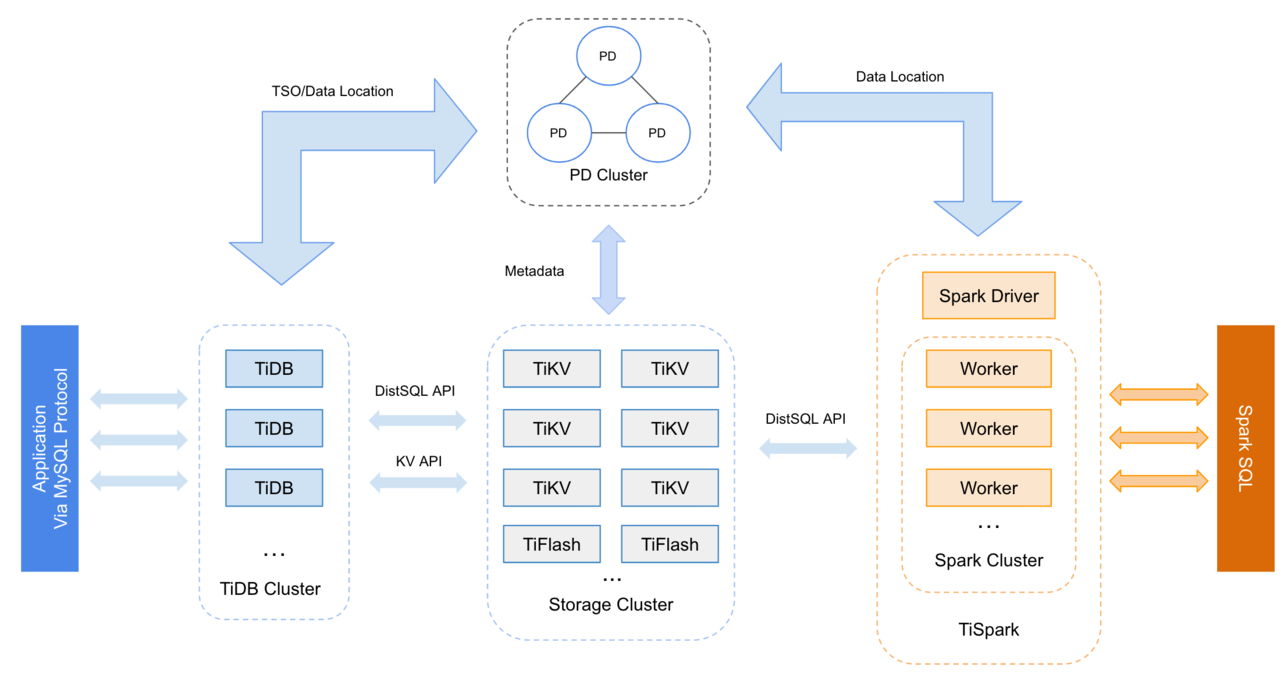 计算、存储分离的架构:
存储层 -- TiKV(行存), TiFlash(列存)
计算层 -- TiDB, TiSpark 分别处理 TSQL 和 SparkSQL
PD(Placement Driver) -- 负责整个集群的管理
TiDB (SQL Layer)
Stateless SQL Layer

Client can connect to any existing tidb-server instance

Full-featured SQL Layer

Speak MySQL wire protocol
Cost-based optimization
Secondary index support
Online DDL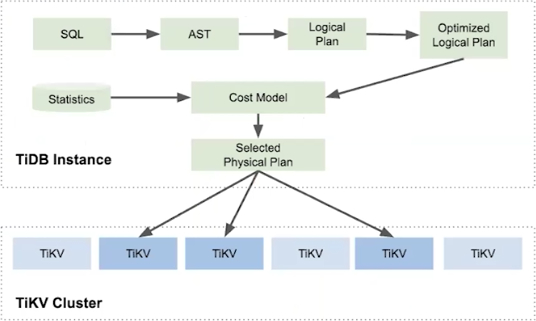 TiKV/TiFlash(Storage Layer)
TiKV: row-based storage engine
TiFlash: columar storage engine

TiKV 是行式存储,更适合事务,TiFlash 是列式存储,更加适合分析处理。数据根据范围切分,同个范围的数据有多个副本,副本之间通过 Raft 协议进行同步。另外,TiFlash 上的副本固定由 Raft Leaner 进行同步。
事务类的查询走 TiKV,分析类的查询走 TiFlash。
PD(Placement Driver)
Store the metadata of the cluster such as the region location of a specific key.
Schedule and load balance regions in the TiKV cluster, including but not limited to data migration and Raft group leader transfer.
Allocate the transaction ID that is globally unique and monotonically increasing.
TiSpark(SQL Layer)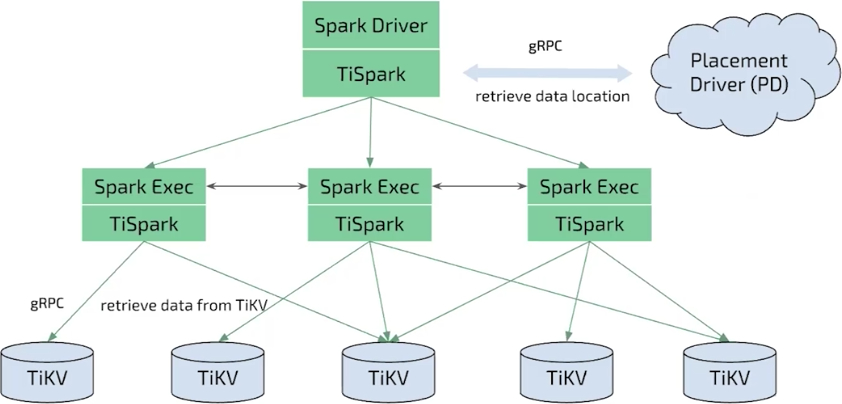 Part II: TiDB Ecosystem Tools
TiUP
Lightning, Dumpling
Backup & REstore(BR)
Change data capture(CDC)
DM(Data Migration)
Dashboard
...
TiUP
A new development and component management tool introduced in TiDB Platform 4.0
Support local deployment, cluster deployment, component versioning and distribution
组件管理工具,单机部署、集群部署
Lightning
Import large amounts of data into a TiDB cluster
Support reading SQL dump exported via Mydumper or CSV data source
全量导入工具
Dumpling
Export data stored in TiDB as SQL or CSB data files
全量导出工具
Fast Backup & Restore(BR)
For large clusters
Distributed backup/restore
~150MB/s per TiKV instance for backup/restore(with tunable backup speed)
Support external storage, such as NFS and S3
Multiple backup methods: Full/DB/Table
Support CA/SSL security certification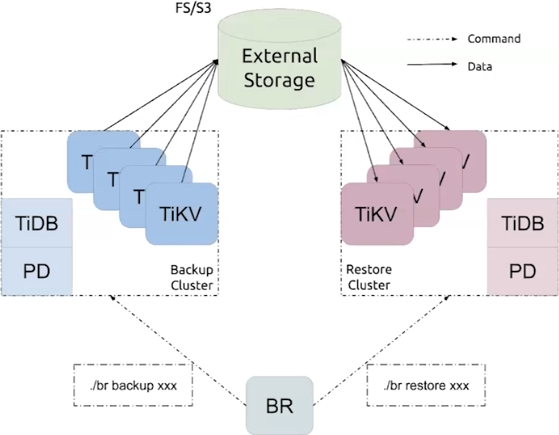 分布式备份和恢复工具
TiDC
Change Data Capture Tool
Highly Available
Distributed, scale to any TiKV cluster size
REplicate KV changes between TiKV cluster in milliseconds
Transaction Restore
ETL workload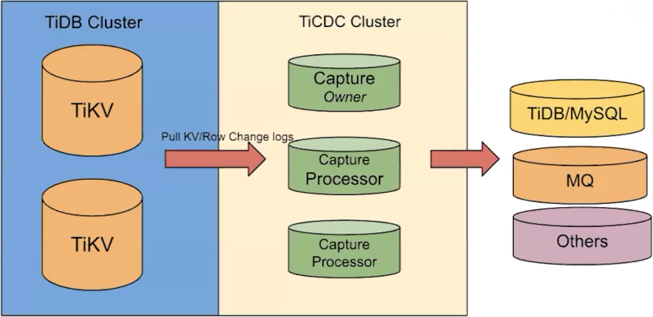 TiCDC 是一款通过拉取 TiKV 变更日志实现的 TiDB 增量数据同步工具,具有将数据还原到与上游任意 TSO 一致状态的能力,同时提供开放数据协议 (TiCDC Open Protocol),支持其他系统订阅数据变更。
LandScape